If your passion is hunting and fishing, or just spending a great deal of time outdoors, Stream & Glen has got you covered. The family of product reviews, comparisons, guides, and breakdowns you will find here will provide all of the information you need to take on your next hunting or fishing trip with confidence and clarity.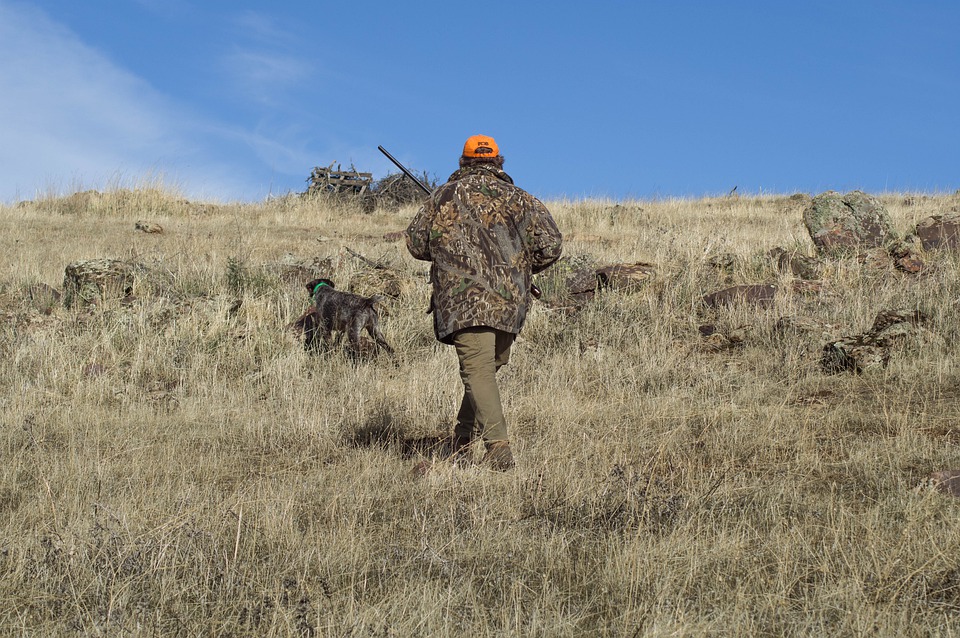 Our Mission
At Stream & Glen, our passion is all about the inshore-outdoors. We are highly committed to providing the latest information on the best gear and products within the vast hunting and fishing universe. We commit to this to ensure that our readers are more than prepared to not only handle their next adventure but to thrive and enjoy all of their hunting and fishing expeditions. 
Our Values
Best Gear
We are committed to reviewing and presenting you with the best hunting and fishing gear on the planet. As passionate hunters and fishermen with real experience in the field, we only review gear that we would personally use while on an expedition. So you can rest assured that every review and comparison will only cover the best gear on the market.  
Accessibility
You don't have to be a professional hunter or fisherman to truly enjoy the great outdoors. At Stream and Glen, we create content for outdoorsman of experience levels. Whether you are about to go on your first hunt, or if you have been fishing for 30+ years, we have you covered. 
Passion
We are very passionate about hunting and fishing, and we represent this with pride in every article we produce. We always have the intention to aid you in your next outdoor journey. 
Authenticity
We vow to only provide authentic and genuine product and service reviews. 
Our Vision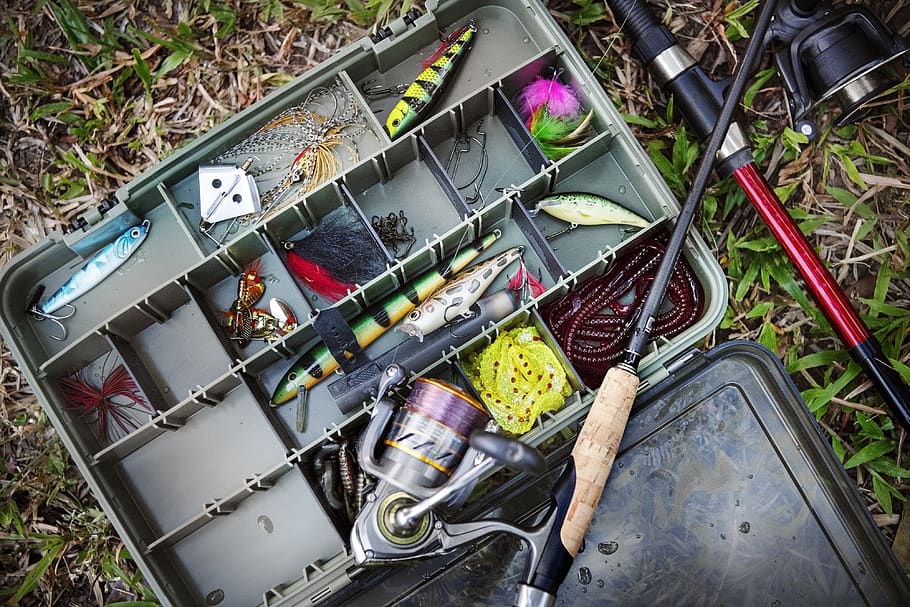 Our vision is to provide the best advice and reviews, comparisons, service reviews, etc. on the multitude of versatile tools that will enhance the experience of your next hunting or fishing trip without breaking the bank. We are all about ensuring that your outdoor experiences are as enjoyable and safe as possible. Allowing you to be fully immersed in those unforgettable moments in nature.
We always make sure that the products we review on this platform are designed to make your journey safer, easier, and of course, more enjoyable.
About the Founder
Daniel Flint was born in a small town in Tennessee. He spent his childhood going on waterfowl and deer hunts with his father on both their private ranch and other areas around the US. When he wasn't hunting, you could find Daniel fishing in the family pond that was also on their property. 
Daniel grew into a young man who, like his father, loved to hunt and fish, and eventually Daniel took his love for hunting and fishing online with StreamandGlen. Now, as a man, Daniel takes his son on hunting and fishing trips around Tennessee and the US. His greatest joy comes from keeping the love of the outdoors and nature in the family and continuing his fathers legacy. 
What Makes Stream & Glen Stand Out?
Our writers have decades of experience in the outdoor industry. This allows us to offer the best advice on an incredible selection of gear including hunting equipment, archery, optics, fishing bait, tackle, firearms, ammunition, and more.
We also create comparisons so that you won't be left guessing which product is best for your next hunting trip. 
We have an amazing roster of expert contributors that will help you ethically hunt more game, and catch more fish.
We also ensure that the gear or equipment we review has undergone rigorous tests in order to solidify the authenticity and integrity of the product. We also assure you that all of our product reviews are both in-depth and unbiased. 
This is why you should always count on us to assist you with purchasing your next gun, bow, fishing pole, tackle or lure. 
Best Hunting Times for Beginners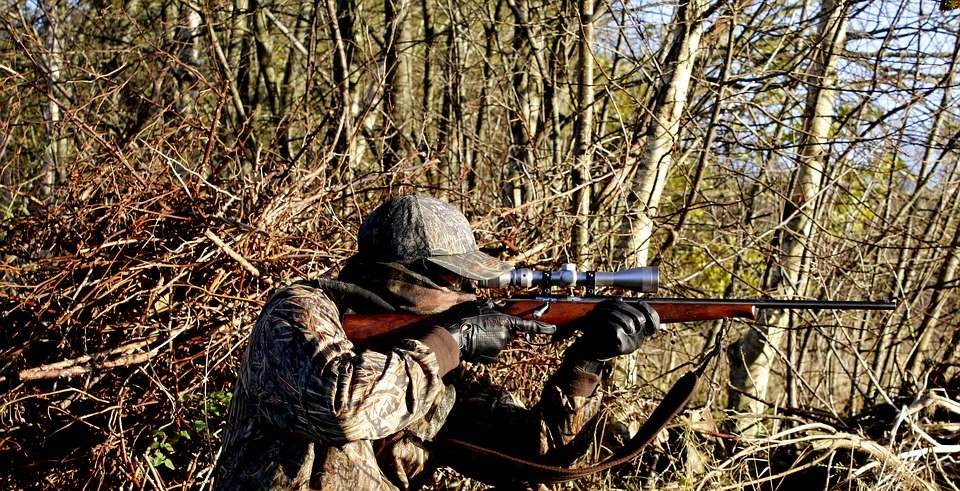 There isn't a particular best hunting time because it depends primarily on the animal you want to hunt. Animals can be more or less abundant at different times of the year.
You should, first of all, check the rules or regulations in your state of residence for the animal you want to hunt. This is because there may be restrictions when it comes to hunting that animal at a particular period of the year.  There are also restrictions when it comes to where you can hunt as well as how many animals you can harvest.  
Ultimately, hunters love the outdoors, and that is the main reason why we hunt! When it comes to hunting, harvesting an animal and later eating it is an amazing experience. Although, nothing beats breathing in the fresh air and connecting with nature in such a beautiful way. 
Different Types of Hunting
There are various categories when it comes to hunting in the wild. Species are categorized so that regulations can be more straightforward.
Here are the main categories and species:
Small game: Rabbit, raccoon, squirrel, skunk
Big game: Deer, bison, elk, bear, caribou, boar
Predators: Wolf, mountain lion, coyote
Game birds: Dove, pheasant, grouse
Furbearers: Fox, bobcat, beaver, pine marten
Waterfowl: Geese, duck, swan
This list is enough to help you decide which type of game you'd like to hunt. And when you have made up your mind, you can go ahead to perform additional research on that particular animal and the best way to hunt it. 
If, for instance, you choose deer as the animal you'd like to hunt, you can google "deer hunting tips," "best deer tips," "deer hunting for beginners," etc. to help you get started. 
Bow Hunting
Bowhunting allows you to become one with nature and in close contact with the primitive essence of the sport. This type of hunting requires top-notch precision and accuracy, much more than you need when rifle hunting. This is due to needing to be in close proximity to the animal you are hunting as well as the limitation of only using an arrow instead of a large bullet. 
If you want to hunt with a bow, you should know that your equipment will include many more items than it would if you were hunting with a rifle. 
Rifle Hunting 
Rifle hunting, especially for beginners, is much easier than bow hunting. A beginner can quickly become familiar with a rifle and can succeed in harvesting an animal much faster than with a bow. 
When you go hunting with a rifle, you do not need to carry a lot of stuff with you. All you will need are some hunter essentials that will make the adventure worthwhile, exciting, and successful
Tips to Make Your Hunting Trip More Memorable and Successful

Decide the Type of Hunting You Want to Do
What type of hunting would you like to do? Would you like to hunt for small game, birds, or big game? What about rifle or bow hunting? Deciding this is the first step you need to consider and decide on before going on your hunting adventure. 
Have the Right Equipment
This is a crucial aspect of hunting. Although you need an efficient weapon – which may be a bow or hunting rifle – for the type of hunting you are doing, having the right equipment is essential. 
For instance, if you go for a day hunt, make sure your backpack is loaded with stuff that will carry you for at least 2 days. It is always better to have a little more than enough than not having enough.
Rifle Hunting Essentials
So what are some of the things that you should take with you on your rifle hunting expedition? 
Backpack (comfortable and strong) Equipment: First Aid Kit, flashlight, warm hat, fire-starting equipment, poncho, Long Johns, gloves, and glow stick.
Others include:
Food and snacks
Ammunition
Water purification tablet
Handheld saw (to cut tree branches to start a fire or cut animal bone)
Water
GPS (or a compass and a map)
Boots (waterproof and supportive)
Binoculars
Eating utensils
Foldable shovel
Survival blanket
Knife 
Game bags (for carrying your game)
Bow (or Crossbow) Hunting Essentials
The following are bow hunting essentials you should have with you when you go bow hunting:
A bow (or crossbow)
Quiver (for holding your arrows)
Arrows
Rangefinder
Boots (waterproof and supportive)
Food and snacks
Water and water purification tablets
Flashlight
Binoculars
Knife
First aid kit
Game bags (for holding your game)
Get a Hunter Safety Card
In most states, you need to have a Hunter Safety Card. Getting the card is not difficult: all you need to do is to attend a certified hunter education course. 
Having a Hunter Safety Card proves that you have attended and completed the course. And it is valid in all the states that require you to have one.  You can complete the hunting education course online, and at your own pace. They are not expensive but are very necessary. 
Licensing and Laws
Make sure you check regulations before you set out on a hunt. You must verify that you are allowed to hunt where you want before setting out on your expedition. 
It is also essential to not overshoot your limit. A limit is the number of particular animals you are allowed to harvest. The limit is usually determined by the particular species of the animal. For example, you are allowed to harvest 4 wood ducks per hunter while you are only allowed to harvest 2 grey ducks per hunter during a duck hunting trip. 
Frequently Asked Questions About Hunting and Inshore Fishing
What is "illegal fishing," pirate fishing" or "IUU fishing?"
Illegal, unreported and unregulated fishing (IUU) is a severe global problem that significantly contributes to overfishing and the decimation of fish species. 
And for this reason, improved control, monitoring, and surveillance have become a vital preoccupation of fishing policymakers for years.
IUU fishing claims 30% percent of fish caught every year. This frequently affects fish species whose populations are already suffering badly from overfishing. This illegal practice also greatly jeopardizes the livelihood of individuals whose food source depends primarily on healthy lakes, streams, or oceans.
The EU guidance on compulsory labeling for both fish as well as seafood products is presently helping to improve the situation.
Do I need a freshwater or saltwater fishing license or both?
You will need a license specifically for both freshwater and saltwater fishing. Some states have licenses that cover both freshwater and saltwater, but for most areas, you will need separate licenses for each style of fishing.
What type of animals can I hunt?
Examples of animals you can hunt are Eastern Wild Turkey, Bobwhite Quail, Mourning Dove, Sandhill Crane, Feral Hogs, Waterfowl, Alligators, dove, rabbits, squirrels, raccoons, opossums, Black Bears, multiple Deer species and more. You can not legally hunt endangered animals or any animal out of its particular season.
We are a group of outdoor enthusiasts, hunters, fishers, gatherers. We'll get you closer to the action and that much closer to reeling in the 'big one'.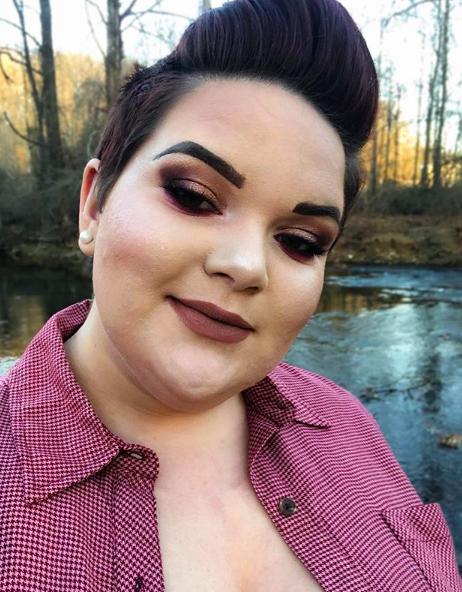 Alizabeth Swain
Alizabeth's passion for the outdoors began when she spent her childhood summers fishing with her father. Having spent hundreds of hours tagging many offshore and inshore salt and freshwater species, Alizabeth enjoys teaching others the art of fishing paired with sustainability. When not on the water, Alizabeth can be found in the woods hunting some of her favorite North American game.