If a Remington 700 is one of the hunting rifles in your arsenal, you may be looking for ways to modify it. One of the best places to start is by adding a scope. Although the Remington 700 is one of the classic, reliable American rifles, it does not come with a stock scope.
Which scope should you buy? We've taken the time to compile a list of the best scopes for the Remington 700. Check it out!
Bottom Line Up Front
We spent hours testing various Remington 700 scopes and scouring through online reviews. After our research, we feel that the Vortex Optics Viper HS-T Second Focal Plan Riflescope is hands-down the best hunting scope for the Remington 700.
Not only does this scope work well, but Vortex designed it explicitly for hunting rifles. You'll find that it will give you a clear shot at both mid and extended ranges.
Different Types of Remington 700 Scopes
The Remington 700 line is broad, representing multiple different weapons with varying calibers. None of these come with iron sight though. That means that you must equip it with a sighting device. Just like there are Remington 700 scope for military and tactical purposes, there are also those designed for hunting.
Since you're using the Remington 700 for hunting purposes, you can probably stay away from tactical scopes. These scopes are designed for those who are shooting at incredibly long distances. Hunting scopes offer variable magnification levels so that you can shoot from medium range quickly. Remington 700 hunting scopes will still work at longer ranges, but they are best for mid-range shots.
How to Find the Best Scopes for Remington 700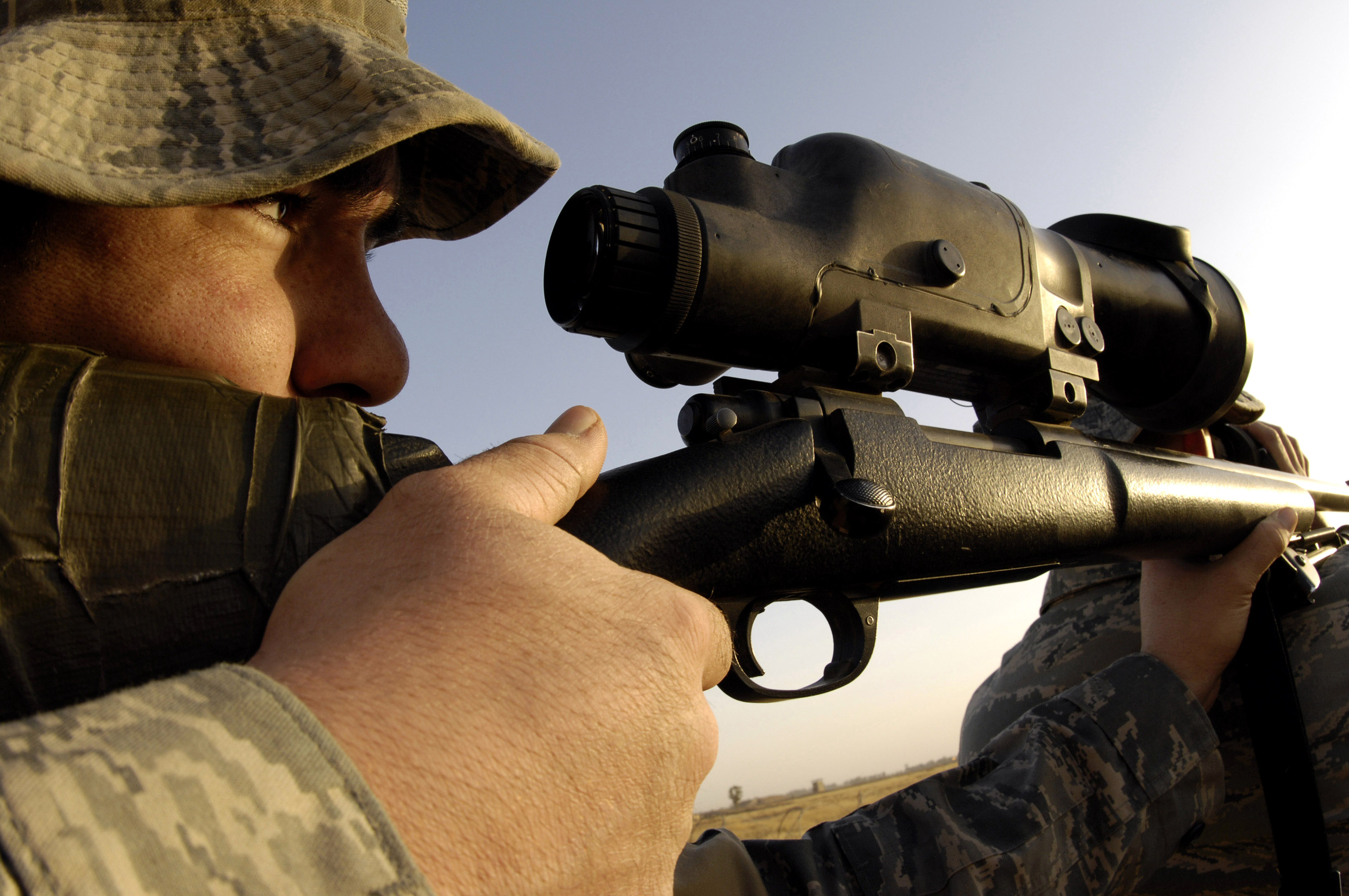 With so many different scopes available, you may find it challenging to pinpoint which one is best for your hunting rifle. We've pinpointed some of the primary things that you should look out for when searching.
Magnification
The scope's magnification is one of the easiest ways to help narrow down your options. Many people buying a scope for the first time believe that they should select the highest magnification setting, but this is not necessarily the case. Unless you're a tactical sniper in need of a long-range sniper, a modest magnification should do the trick.
Remember that as hunters, we should not be aiming for kills of 900 – 1000 yards. Shooting at this range greatly increases the chances of hitting, but not fatally wounding, the animal. Hunters are better off taking mid-range shots within a couple of hundred yards.
For these types of shots, you'll need around a 4 – 16x magnification. Anything more than that is overkill, and you'll end up wasting your money on something that you won't use often. Scopes with higher magnifications are also quite heavy. You may struggle to carry them up and down hills or into your tree stand.
Durability
Another thing that you need to consider is durability. Since you'll be using this scope for hunting, it will likely go through a bit of "rough and tumble." Look for scopes made with durable alloys like aluminum. Manufacturers will also make their scopes shockproof, waterproof, and fog proof. Investing in a scope with these features will increase your ability to hunt in conditions that are less than ideal.
Fog tends to be a problem for hunters who go out in the morning. Lenses fog for the same reason that there is dew on the ground. Investing in a fog proof scope is in your best interest.
Reticle
As we move into the technical components of the scope, one of the first things you'll need to consider is the reticle. Hunters will want to look for reticles that offer a mil-dot or moa dot. These are the best because you can use them at any range and caliber. They also make for easy readings when adjusting for wind and altitude. For a marksman without much experience, these reticles are best. You'll also want to make sure that the reticle matches the turrets.
Another thing to consider is the eye clearance that the reticle provides. Depending on how powerful your rifle is, there could be significant recoil. If your eye is too close to the reticle, you could cause considerable damage. Make sure you purchase a scope that has enough eye clearance to handle your weapon's recoil.
Lens Size and Coating
The type of lens that you choose is critical. You want the glass to be large enough that you can see through it clearly and that it provides enough light for your shot. However, you don't want your lens to be too large. Otherwise, you'll be stuck carrying around unnecessary weight. Hunters should stick with lenses that are between 30 and 40 mm.
More and more manufacturers have produced multi-coated lenses. Multi-coated lenses are an excellent tool that can help provide you with more clarity. The coatings on these lenses can gather light, illuminating your line of sight. The coatings can also help reduce glare.
Not only will this increase the likelihood of you hitting your target, but it can also protect your eyes as well.
Focal Plane
Another consideration worth making is whether the scope sits on the First or Second Focal Plane. This is a reference to where the reticle sits in the lens. If you're unsure about whether your scope sits on the First or Second Focal Plan, zoom in with the scope.
If the reticle changes size, it sits on the Second Plane. If it doesn't change size, it sits on the Second Plane.
Whether you use the First or Second Focal Plane is entirely up to you. Some people like that the reticle stays the same size throughout the shot. Second Plane scopes are only accurate at their intended magnification. But they tend to be cheaper than scopes that sit on the First Focal Plane. There's no real right or wrong answer.
Turrets
Another technical feature that you may find discussed with scopes is turrets. Scopes typically come with either target turrets or precision turrets. You can adjust some turrets with your fingers, while others require the use of a tool.
Think about your style of hunting when determining which turrets are best. Do you sit stationary in a blind with a clear look into a field? Or are you someone who is active and moves around frequently? This could determine what type of turret is best for you.
You'll also want to make sure that the turrets can make slight, small adjustments.
Anything that is higher than 1/4" is not good. Ideally, the turrets on the scope can make adjustments around 1/8th moa or mil.
Compatibility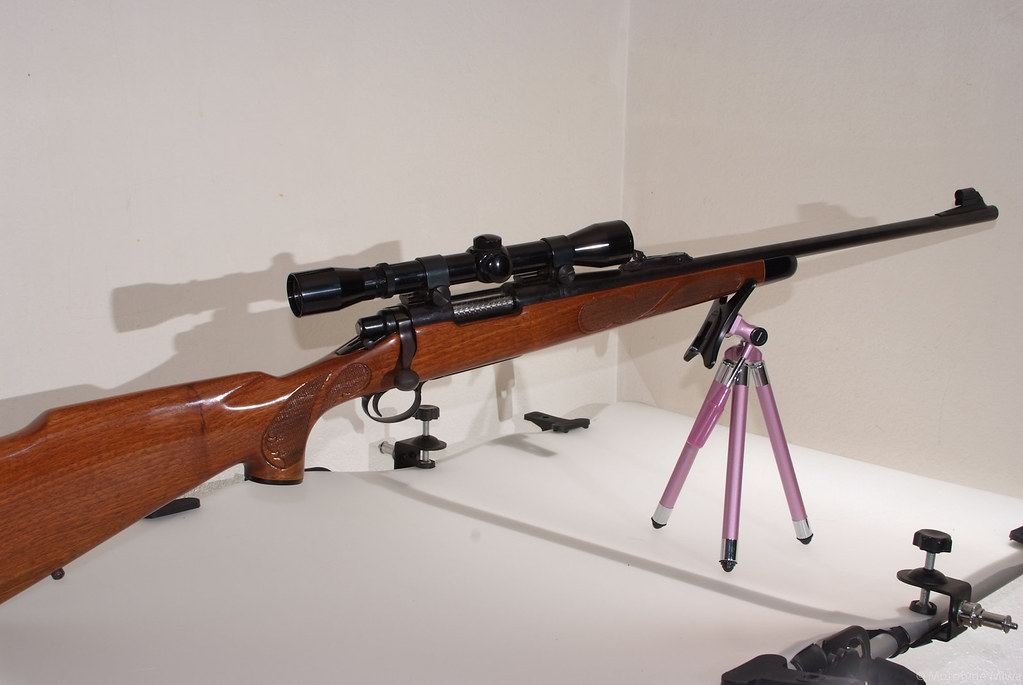 Are you someone who likes to use night or thermal vision when hunting? If so, you'll need to double-check to ensure that the option you've selected works with these devices.
Mounts
One of the last things that you'll want to consider is the mount for your scope. Too many hunters will purchase an expensive scope but then not allocate enough funds to the mount. Remember that the slightest shift in a mount can cause you to miss your target completely.
You'll want to make sure that your mount holds your scope in place securely during the entirety of your hunt, especially if you're someone who moves around frequently.
When evaluating your budget, make sure that you leave enough room for rings and mounts. A quality mount should last you a lifetime, even if you change scopes. Getting the right mount will increase your chances of you hitting your target successfully. Try to look for scope rings made of steel, as these tend to be most durable.
1. Vortex Optics Viper HS-T Second Focal Plane Riflescopes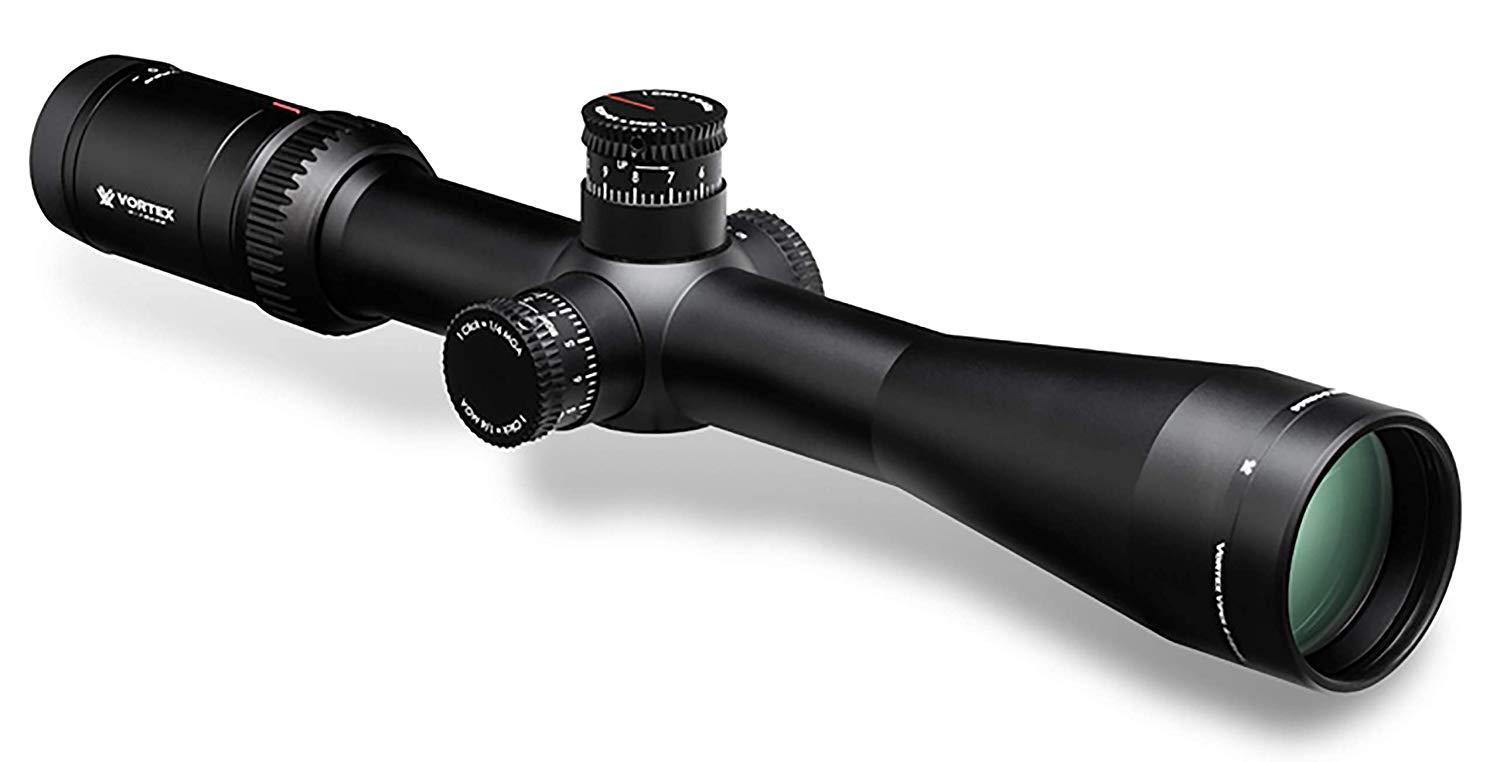 Tube Diameter: 30 mm
Magnification: 4-16×44 mm
Does not offer red light illumination
If you don't mind investing a bit more in a high-quality scope, you'll surely want to check out this option from Vortex Optics. Vortex designed this rifle specifically for hunting rifles, and you should have no problem configuring it to your Remington 700. During testing, we found that this scope performed well when holding at both mid-range and long ranges.
The Vortex scope is fully-coated and features an extra-low dispersion lens. Hunters will find that this not only provides excellent color fidelity but exceptional resolution as well. There is a 4x zoom that provides magnification versatility along with a side focus parallel adjustment that allows for optimal image focusing.
Vortex sealed the O-ring on this device so that it is waterproof and fog proof. The reticle provides the shooter with plenty of clearance while also allow them to change targets and fire multiple rounds quickly. Customers can purchase this product for around $550.
Pros
Target-style turrets allow for repeatable and precise finger-adjustable clicks
MRAD reticle is designed for accurate holds at extended ranges
XR coatings help gather light
Armortek coatings help protect the lenses
CRS Zero Stop allows shooters to adjust to zero capability after elevation corrections
Cons
A bit expensive
Requires a bit of force to change power requirements
Some customers complained that the crosshairs are challenging to see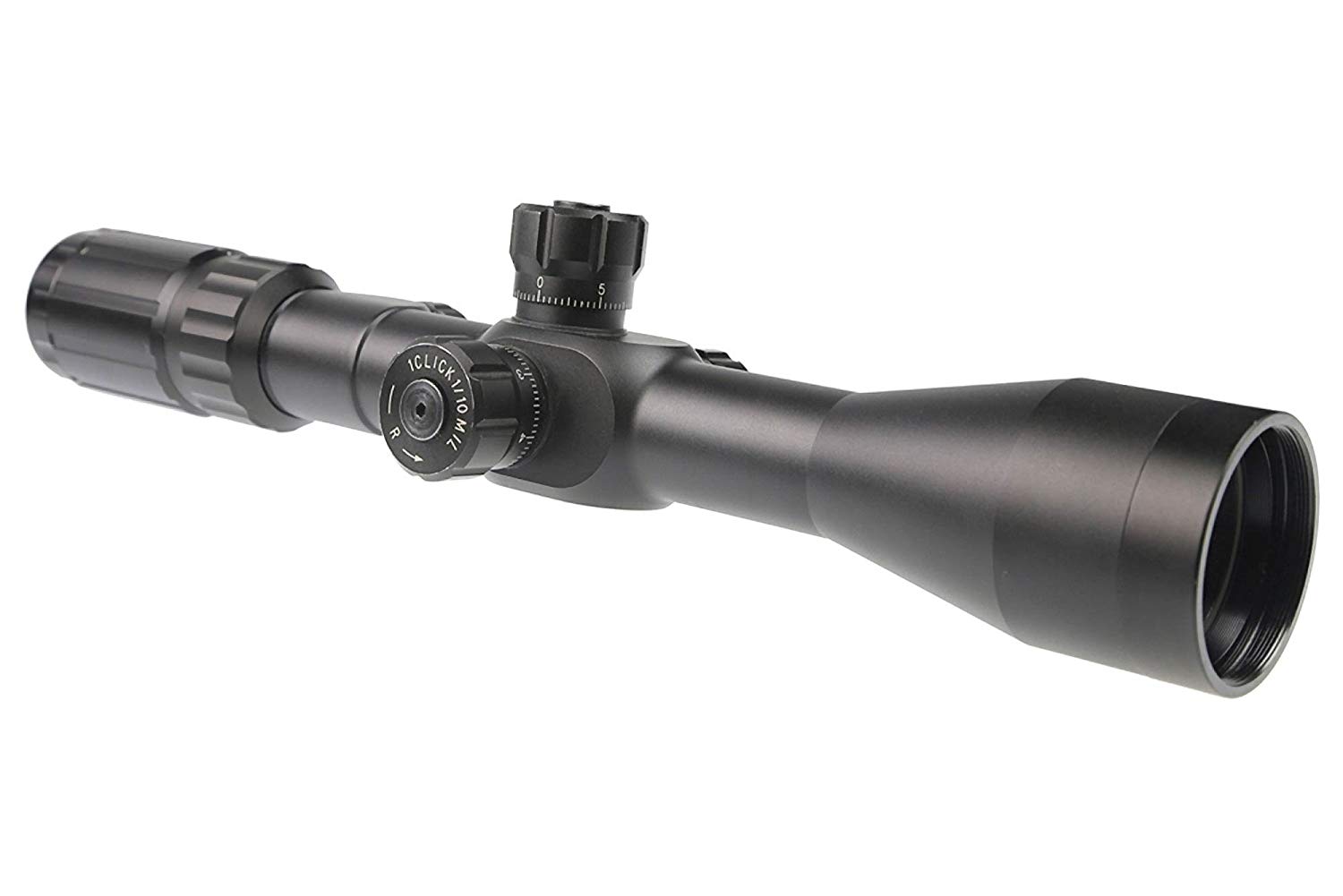 Tube Diameter: 30 mm
Magnification: 4-14×44 mm
Offers partial red light illumination
This rifle scope from Primary Arms is one of the best options to mount on a Remington 700. It comes with an ACSS HUD DMR 5.56 reticle best suited for the .223 Remington. Customers will also find that there is a CR 2032 battery that offers partial red reticle illumination. There are six different brightness settings, suitable for both daytime and nighttime hunters.
We also liked how well Primary Arms constructed this scope. They made the scope of aircraft-grade 6063 aluminum. The scope can withstand the most rigorous of hunting trips as it is shockproof, fog resistant, and waterproof.
The scope has a 0.1 Mil click value. The exit pupil diameter ranges from 11.2 mm to 3.3 mm. The magnification is 4-14x, which is ideal for hunters. Hunters can purchase this product for around $280.
Pros
Durable aluminum design
Fog resistant, waterproof, and shockproof
Very high glass clarity
Very affordable
Six different brightness settings allow you to adapt to any environment
Cons
Heavier than other scopes
Some customers complained that the parallax adjustment was confusing
The illumination in the reticle may bleed when used in dark settings
3. Nikon Buckmasters II, 4-12×40 mm Rifle Scope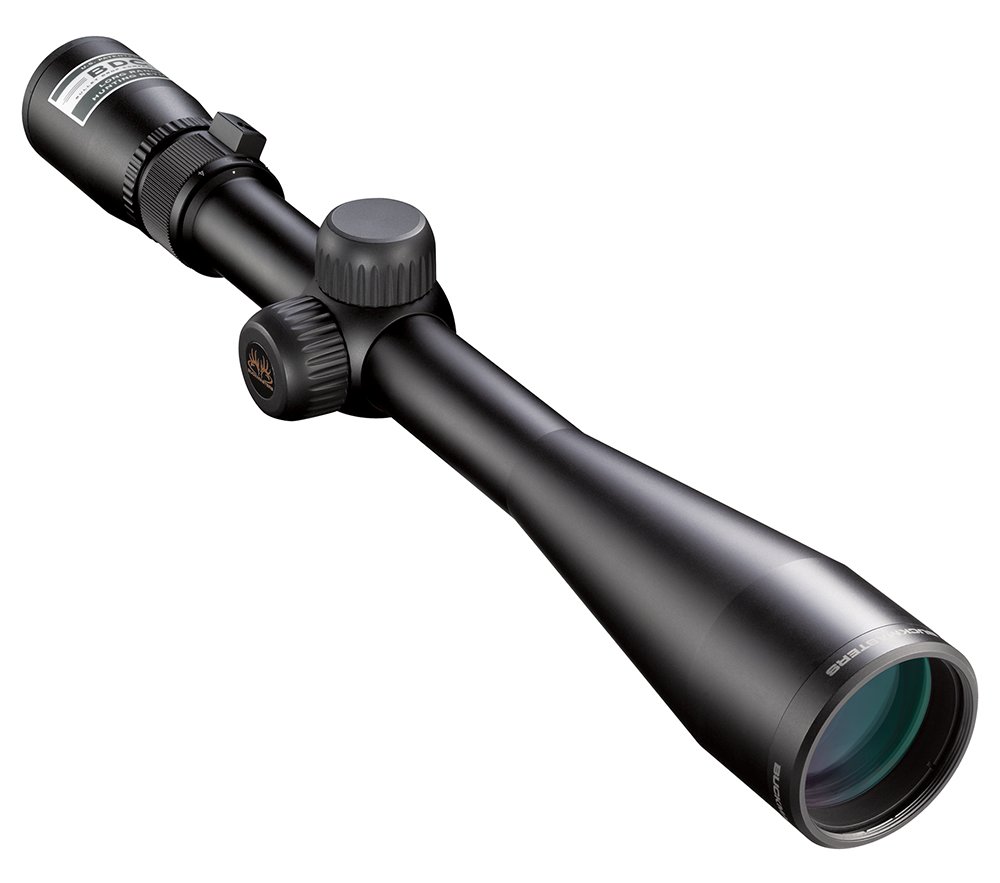 Tube Diameter: 26 mm
Magnification: 4- 12×20 mm
Does not offer red light illumination
If you're searching for an affordable scope that will provide you the necessary magnification for your next hunting trip, look no further than this option from Nikon. It costs about $145, which is significantly cheaper than some of the other options on our list. It also comes with a versatile magnification range, allowing hunters to dial in for the perfect shot.
We were also impressed by how clear of a view we received when looking through this scope. The scope comes with a fully multi-coated lens as well as generous eye relief. Nikon also has a high-quality BDC reticle that is included with this scope. You'll see ballistic circles for a long-range shot but a typical sight picture with a crosshair for short or mid-range shots.
This scope is waterproof, shockproof, and fog proof. It features positive-click reticle adjustments that allow you to dial in quickly while still maintaining your setting.
Pros
Fully multi-coated lens
Very affordable
Versatile magnification range
Generous eye relief keeps you safe from recoil
Waterproof, shockproof, and fog proof
A nitrogen-sealed O ring
Cons
Does not come with red light illumination or brightness settings
The turrets on the scope may strip easily
The image becomes a bit fuzzy at higher magnifications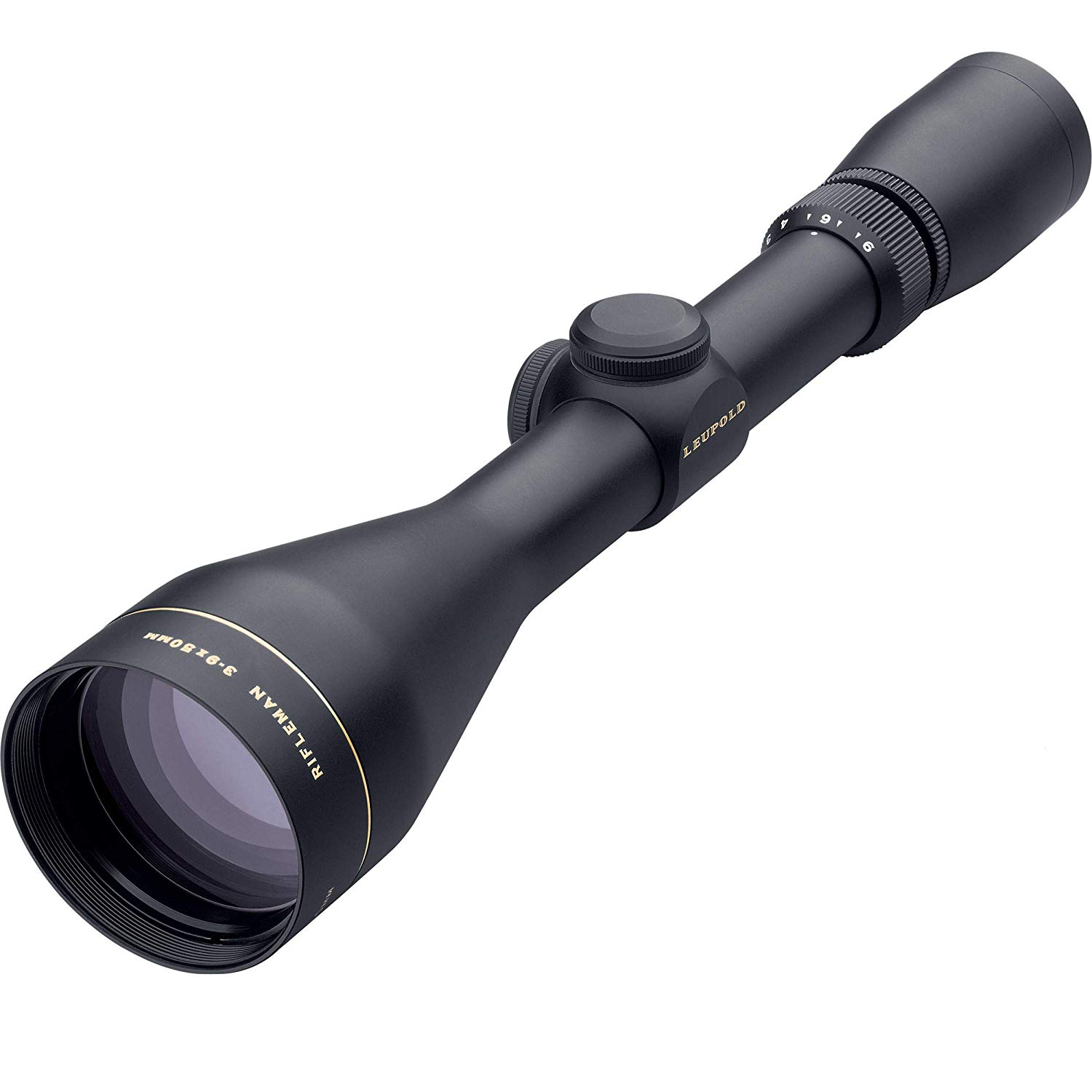 Tube Diameter: 1 inch
Magnification: 3 – 9×50 mm
Does not offer red light illumination
If you think that you're going to be dealing with wind or high elevation on your next hunt, you may want to check out this scope from Leupold. The scope has micro-friction dials marked in ½-MOA increments. We found that it was effortless to adjust for elevation and wind thanks to these dials.
We were also impressed with this scope's 3:1 zoom ratio erector system. No matter when and where you're looking to take your shot, this device should allow you to do so. We found it very easy to focus due to the fast-focus eyepiece that came complete with a low-profile lock ring.
The lens on this product is multi-coated, which delivers clarity on all ends of the visual field. Customers will find that there is also a bright sight picture and outstanding contrast, even in low-light settings. Hunters can purchase this scope for around $220.
Pros
Designed to perform in temperatures ranging from -40 degrees to 160 degrees Fahrenheit
Strong enough to survive 5,000 impacts
Tested to withstand the effects three times stronger standard recoil
Will continue to work in up to 33 feet of water
Unique light-gathering ability provides you with a clear shot
Cons
Some customers said there wasn't enough room on their rifle to mount the scope
May lose focus at higher magnifications
Customers may need to purchase STD medium or high rings to set this scope
Comparing the Options
Product

 

Price

 

Warranty

 

Tube Diameter 

 

Magnification 

 

Red Light Illumination? 

 

Where to Buy

 

Vortex Optics Viper HS-T Second Focal Plane Riflescopes

 

$550 

 

Manufacturer's warranty for defects 

 

30 mm 

 

4- 16×44 mm

 

No

 

Amazon

 

 

Primary Arms 4-14×44 FFP Rifle Scope

 

$280 

 

Three-year manufacturer's warranty due to defects in material or quality  

 

30 mm

 

4-14×44

mm

 

Partial 

 

Amazon

 

 

Nikon Buckmasters II, 4-12×40 mm Rifle Scope

 

$145 

 

Lifetime warranty 

 

26 mm 

 

4- 12×20

mm

 

No

 

Amazon

 

 

Leupold Rifleman 3 -9x50MM Riflescope 

 

$220 

 

Unspecif

ied 

 

1 inch 

 

3 – 9×50

mm

 

No 

 

Amazon

 

 
Final Thoughts
With so many different scopes available on the market, you may find it challenging trying to figure out which one you should add to your Remington 700 hunting rifle. We hope that this article taught you about what you should look for while also providing insight at the four best scopes for the Remington 700 available today.
Although we stand behind all four of the rifles on our list, if we had to pick one, we would go with the Vortex Optics Viper HS-T Second Focal Plane Riflescopes. This scope costs a bit more than some of the others on our list, checking in at $550. We feel as though this is an investment worth making. The scope is still an excellent value when compared with some of the thousand-dollar models also available.
If you aren't ready to shell out that much money for a scope, we advise that you check out the Primary Arms 4-14×44 FFP Rifle Scope. We liked the fact that it was a bit more affordable and that it came with red light illumination, which could be particularly useful for those who want to hunt at night. Regardless, no matter which of these options you choose, you're sure to be satisfied.