The hunting rifle is highly respected and must always be part of a true hunters gear. The type of rifle you go for also depends on what you want to hunt as well as how you want to go about the hunt. Some hunters have different rifles for a different game. That being said, no one will argue with the fact that the Remington hunting rifle is one of the best on the market today.
Remington Hunting Rifles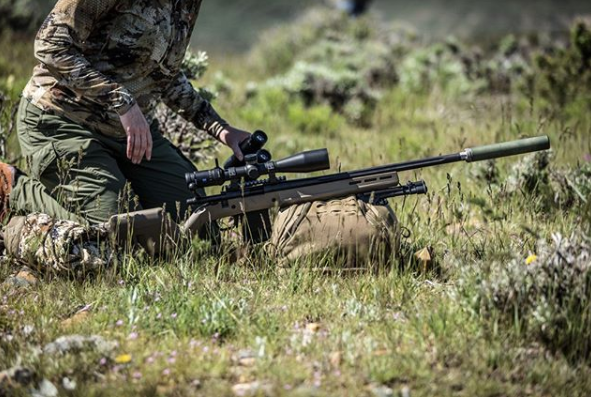 Budget is usually something that many hunters contend with from time to time. But when it comes to the Remington hunting rifle, you will not encounter any challenge; that is if you don't go for the most high-end hunting rifles out there.
Remington Hunting Rifle: A Brief History
Remington Arms Company, LLC makes Remington hunting rifles, and it is the oldest, privately-owned gun manufacturer in the United States. They specialize in the production of rifles, shotguns as well as a variety of firearms along with their ammunition.
Remington Arms also manufactures licensed hunting apparel as well as other products. They were part of the Freedom Group until 2015, which is a more massive conglomerate that specializes in gun manufacturing. Cerberus Capital Management owns Freedom Group.
In 2015, the Freedom Group was renamed the Remington Outdoor Company. Remington Arms was established in 1816 by founder Eliphalet Remington. This man had a firm conviction that he could create a gun that was much better than those that were obtainable in those days.
So, he set out to create what is known as "flintlock" rifles right in his father's forge. His rifles made a big impression on other shooters in a gun competition in which Remington rifles were placed second.
This, however, did not deter competitors who requested many Remington rifles, and before you can say "Eliphalet," Remington Arms was up and running as a gunsmithing business. Remington later moved his operation to Ilion in 1828, and this site is still in use by the modern Remington firearms plant.
The Remington brand produced one of the most popular rifles – i.e. Model 1858 – during the American Civil War in the 1860s. Soon enough, the Remington Model 1858 solid frame cap and ball revolver became much preferred over handguns made by both sides.
Even though Remington did not have the connections which made Colt very popular, but Confederate and Union troops loved the Remington gun.
At one time, Remington tried selling their rolling block rifles to the United States Army. But the U.S. Army was not interested and therefore opted for the trapdoor system which was made by Springfield. Remington had no choice than to sell off their rolling block rifles to foreign armies and experienced massive success.
After a series of launches – which included a revolver that ended up incapable of competing with the legendary Colt Peacemaker, etc. – the golden years of Remington came to an end as a result of peace and poor business choices.
The brand turned to the manufacturing of sewing machines and typewriters until 1886 where there were a split and one part was named Remington Rand. Remington Arms was later bought by Marcus Hartley and Partners, owners of the Union Metallic Cartridge company.
And that was how the Remington name was re-introduced into the gun market, especially with the production of guns like the Model 8, pump-action guns, etc.
In the Great Depression which occurred much later, Remington was bought by DuPont and precisely one year later, was taken over by Peter's Cartridge Company.
Today, Remington Arms is owned by Clayton, Dublier, and Rice (CD&R), an investment firm. Remington is also the flagship partner of a group they joined in 2007, the Freedom Group. Freedom Group is a conglomerate in which more than a few of the world's most famous firearm brands are part of.
Top 10 Remington Hunting Rifles
Remington produces the Remington 700 in a wide variety of configurations and calibers. Many shooters around the world love Remington 700 for its accuracy as well as the strength of its action. The following are some of the several Remington Model 700 options that are available on the market today:
1. Remington 700 CDL in .243 Winchester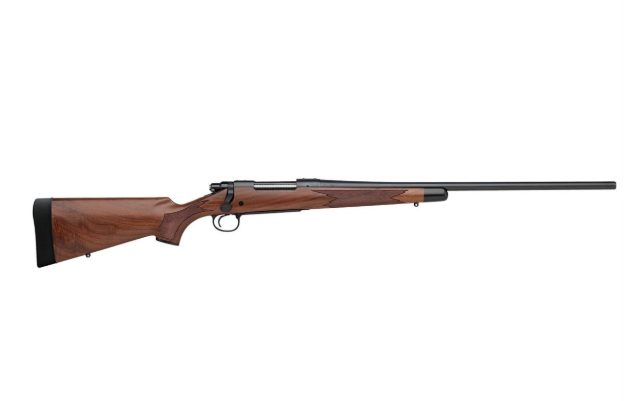 This is the CDL variant of Remington's Model 700 which comes in 3 of the brand's favorite hunting calibers. If you are looking for a rifle that is finely crafted, then the Remington 700 CDL wins here.
This attention-grabbing classic rifle features a blued steel finish along with a nicely-shaped wood stock, complete with a black endcap. The checkering on the stock of the CDL gives the user a much better grip on the gun while the recoil pad does its job by helping with recoil.
The .243 Winchester produces more velocity, less recoil as well as less wind drift when compared to many other hunting cartridges. It is an excellent choice for new shooters as well as for those who love longer range shots. However, the Remington 700 CDL in .243 Winchester rifle may lack that much-needed power for big game hunting.
Pros
Low recoil
Nicely-shaped wood stock with impressive endcap
Blued finish is highly attractive
Cons
Not suitable for hunting big animals due to their low power
2. Remington 700 SPS Varmint in .223 Remington

The Remington 700 SPS Varmint is designed for nothing else but varmint shooting. The features that come with this gun are all geared for precision. It comes with a 26-inch heavy barrel that provides seamless accuracy while lessening the effect of the barrel heating.
The SPS Varmint comes with Remington's Polymer Stock which gives the shooter a well-heeled interface and significantly reduces the weight of the heavyweight rifle. The stock also comes with two sling swivels for mounting a bipod and a sling.
The 26-inch long barrel as well as the hefty weight – up to 8.5lbs – of the Remington 700 SPS Varmint shows that the rifle was not designed for easy maneuverability. The gun produces its best when used from a truck bed, a bench or any other stable shooting platform.
When you set the SPS Varmint rifle on a stable shooting platform and allow the gun to lob small-caliber bullets, you will be overly impressed with the little recoil and overall action of this rifle. This is why this Remington rifle is perfect for hunting woodchucks or coyotes. It can also be used for casual target shooting at the range. However, lugging this heavyweight rifle around the woods is definitely not a good idea.
Pros
It is an amazingly accurate gun
26-inch long barrel boosts bullet velocity
Polymer Stock is highly comfortable
Cons
It can be incredibly heavy to lug around
3. Remington 700 CDL SF in .270 Winchester

This is Remington's version of the CDL which comes in stainless steel finish. As you may well know, stainless steel is resistant against rust or other forms of corrosion, which is a great advantage that an outdoors rifle should have. This is why many expert marksmen and hunters recommend it over the regular CDL model.
The Remington 700 CDL SF rifle chambers .270 Winchester cartridges, which is an excellent and popular choice for hunting big game. Some hunters also love the .270 Winchester since it gives them more commercial ammo choices, packs a massive – and mean – punch, and the bullet usually drops less than the standard .30-06. But then again, the.270 cartridge is known to instigate heavy recoils.
Pros
Furnished with a stainless steel finish that is resistant to rust and other forms of corrosion
It is the upgraded version of the CDL
Competent hunting caliber
Cons
It is expensive
Provides too much power at close range
4. Remington 700 Varmint SF
This is the SF variant of the Remington 700 rifle discussed earlier in this section of this article. It comes with enhanced durability and stainless steel construction that is capable of resisting corrosion no matter how long it is exposed to the great outdoors.
The stainless-steel barrel of the Remington 700 Varmint SF also produces excellent factory groups right from the factory. The barrel likewise contains six fluting cuts sectioned along its entire length. These fluting cuts help to increase the surface area of the barrel.
If you don't know why this is so, fluting the barrel of the rifle more or less decreases weight. When you shoot long strings of fire, for instance, the accumulated heat can change exactly where the bullet impacts. The heat from the hot barrel may also bring about a "mirage" which can distort images as seen through your scope.
If you are a keen varmint hunter, then the Remington 700 Varmint SF can be a worthy upgrade over the regular SF model.
Pros
Comes with stainless steel construction that is capable of resisting corrosion
Highly capable of high accuracy right out of the box
Equipped with a recoil pad that significantly reduces recoil
Cons
It is too bulky for stalk hunting
5. Remington 700 BDL in 7mm Remington Magnum

The BDL was created solely with the needs of the savvy hunter in mind as it is equipped with many great hunting features. This gun comes with the Monte Carlo cut on its stock, which helps to minimize recoil while ensuring the shooter stays on target.
The Remington rifle also features adjustable hunting sights. The 7mm Remington Magnum cartridges – when used by the rifle – packs enough power to kill large animals at long distances. There is hardly any shooter who does not have enormous respect for the power as well as its fantastic performance at long range.
However, there is a downside to the enormous power this rifle wields. The 7mmm Remington Magnum produces considerable recoil that makes it incredibly painful to shoot. Moreover, the larger cartridges also limit the capacity of the magazine to 3 rounds only.
Lastly, you should also bear in mind that the magnum ammunition is in most cases, much more expensive than other calibers. This is why magnum rounds are not generally considered unless you need additional power.
Pros
Impressive stock with Monte Carlo cut
Significant power that is ideal for any game hunting
Features iron sights that facilitate hunting
Cons
Recoil can be hefty
Magazine capacity is limited due to the size of the .7mm ammo
Ammo is expensive
6. Remington 700 VLS in .223 Remington

The Remington 700 VLS rifle emphasizes great accuracy as well as stability. The "VLS" in this Remington model stands for "Varmint Laminated Stock," thus indicating that it is another variant model of varmint rifles from the Remington brand.
The Remington 700 VLS .223 comes with laminated stocks that are created from layers of resin-infused wood, thereby providing the needed stability for wielding this gun. Laminate stocks are sturdy and can withstand extreme weather conditions for a considerably long period without warping, unlike wood.
Warping is a condition that produces inconsistencies from one shot to another, resulting in poor accuracy, especially when you need it the most. The Remington 700 VLS rifle weighs 9.5lbs without its scope, meaning that it is heavy enough to discourage you from going on a hike in the jungle with it.
The best way to enjoy the use of this varmint variant rifle is by setting it up on a steady shooting platform to shoot tiny and consistent groups with it. This is what Remington designed it to do.
Pros
It is equipped with a 26-inch barrel to boost accuracy and minimize vibrations
It comes with laminate stock built with resin-induced wood for stability, sturdiness, and prevention of warping
The stock is incredibly unique
Cons
7. Remington 700 VTR

Remington 700 VTR is designed for shooters that love tactical action. If you also love unrelenting long-range shooting, the VTR rifle is your best choice.
And this is because the gun comes with a triangular barrel that is strikingly unique and designed to serve a particular purpose. The angular cuts astonishingly increase rigidity while significantly decreasing weight as well as contribute to the cooling of the barrel.
What is more, the barrel of the VTR is machined with a built-in muzzle brake which helps to reduce felt recoil to the shooter and prevents the gun muzzle from jumping up so much when fired. Muzzle brakes can be unbelievably loud, so you need to ensure that your best hearing protection is in place before you use the Remington 700 VTR rifle.
The synthetic stock of the VTR boasts of sturdy construction while providing comfortable holds. The flat forend provides exceptional stability when it is rested on a stable surface such as a bag, branch, etc.
Pros
Stock is made of synthetic construction and incredibly stable
Gun muzzle brake minimizes recoil
Comes with a radically distinctive triangle barrel for better performance
Cons
Muzzle brakes can make the gun to be annoyingly loud
8. Remington 700 XCR Tactical

The Remington 700 XCR Tactical rifle is built for long-range shooters who always demand the best out of their rifle at all times. If you belong to this category of shooters, then this gun is for you. It is clearly suited for long-range domination, is offered in .338 Lupua Magnum, .308 Winchester, an .300 Winchester Magnum.
The gun starts with stainless steel and is treated with a tough nitride coating. Black nitride is not only incredibly resistant to rust but is also easy to clean while making the metal unbelievably hard. The Remington XCR 700 excels brilliantly at the durability in extreme conditions.
The gun sits right inside a high-end Bell & Carlson Stock which is embedded with a bedding aluminum block. This helps the XCR tactical to seat securely and in place for ultimate repeatability and precision. Moreover, the stock also features a hook on the bottom and is designed for your support hand to steady or stabilize the rifle when shooting the gun from a bench.
The .338 Lupua Magnum version of the Remington XCR Tactical ships with a muzzle brake that tames the recoil of the large cartridge.
Pros
Bell & Carlson stock for great stability and support
Comes in 3 extraordinary long-range calibers
Diamond-like finish
Highly durable and super tough
Cons
Incredibly expensive and may not be affordable for average shooters
9. Remington 700 Bell & Carlson Long Range in 7mm Remington Magnum

Considering your needs or uses before buying any Remington or magnum power rifle is highly essential and recommended.
But then, you may be interested in getting your hands on a rifle that is powerful – and accurate – enough to hit a target at a very far distance. If this is the case, then the Remington 700 Bell & Carlson Long Range 7mm Remington Magnum should be on your mind.
This rifle conveniently fires bullets with high ballistic coefficient at incredibly high velocities as well. The 7mm Remington Magnum can achieve jaw-dropping ballistics for extreme long-range shooting. It is equipped with a Bell & Carlson stock which provides a stable shooting platform with an integral bedding block for enhanced accuracy.
The Remington 700 Bell & Carlson Long Range 7mm Remington Magnum is the perfect choice for long-range mountain hunting as well as extreme long-range shooting. And of course, it comes with all the right features that make it possible to perform at this capacity.
Pros
It comes with a long and heavy barrel for additional stability
Bell & Carlson stock provides improved stability
It exhibits great ballistics
Cons
It is incredibly heavy
It is best for specialized use and not for every-day use
Users experience lots of recoils
10. Remington 700 XCR Compact Tactical

The Remington 700 XCR Compact Tactical rifle comes as a more maneuverable package as it portrays the excellent features of the XCR tactical. This variant comes with the short-action .308 Winchester.
It is evident that the goal of America's #1 gunsmith is to get hold of the durability of the XCR and adapt it to the relatively maneuverable hunting platform. The hunting rifle, which handles very smoothly, features a 20-inch barrel with fluting cuts for cooling – from one shot to another – as well as for enhanced mobility.
The Compact version of the XCR tactical has proven to be a king in the field. It is lightweight and a must-have for hunters who enjoy taking the fight to the game rather than waiting for the game to bring on the fight.
Pros
Short, fluted barrel
Exquisitely designed to be carried in less than savory conditions
It is the perfect example of supreme durability
Cons
Caliber choices are incredibly few
The 20-inch barrel will lose bullet velocity
Criteria Used for Evaluation of Remington Rifles
Use
When it comes to the best Remington hunting rifles as well as their functionalities, many users are searching for several things. One of the first things they are looking for has to do with accuracy. For new users, this may not be easy for them to determine, but seasoned hunters have skills that they utilize when checking the functions that are built into rifles.
As you will soon discover, some rifles are more accurate than others, and this is based on a few design elements as well as the quality of the functions. So, functionality, of course, is at the top of the list while durability comes as a close second.
One primary difference between your Remington hunting rifle and another gun is that your firearm will be braving the elements with you. This is what many manufacturers of weapons are beginning to realize and have started upgrading their designs.
There is no doubt that the overall feel and look of a rifle are also very important as well. Some of the high-performing Remington rifles discussed in this article come with exquisite designs, stocks, finishes, etc. which are highly impressive. A few of them have deadly accuracy and could carry you through a long and worthwhile career of great hunts.
Features
The features on your Remington plays a significant role in how comfortable it is for you to make use of your gun. For instance, checking out issues such as recoil, scope, whether or not a firearm has a single or two-stage trigger, etc. are essential.
If you have gone on a hunt and returned home with a sore shoulder, then you will appreciate this fact. Some other issues to watch out for when evaluating any Remington hunting rifle include:
Bolt release
Ejection port
Charging handle
Safety
Ambidexterity is also another crucial feature; a functional firearm should allow any user to choose which hand they'd like to operate it at all times. Checking out the perfect balance between having a long barrel – which gives the bullet enough opportunity to gather velocity before exiting the barrel – and being compact should also be considered. It is good for a rifle to be lightweight all right, but it must be sturdy as well.
Durability
Many hunters believe that firearms are designed to outlive the user, perhaps since it is not a product that people buy all the time or every day. It is only diehard Remington enthusiasts who will have enough time and money to try every new rifle in the market.
And since it is practically impossible to check out every new rifle that hits the market, the internet can come to our rescue. There are myriads of videos online which show how different types – and makes – of rifles being torture-tested.
Of course, your gun doesn't have to go through this type of abuse, watching these videos will help you to readily make up your mind about the kind of Remington rifle you'd like to go for. This will be based on the ones that are stronger than others as gleaned from these videos.
Rifles that require low maintenance are favorites of many hunters. You won't always have the time to clean up your gun after every use, and so a Remington firearm that requires less maintenance and is highly durable goes up several notches in this list. How easy it is to strip the Remington during maintenance is also crucial.
Naturally, you'd want to avoid unreliable firearms. Some rifles have been known to be utter disappointments when they refuse to respond at crucial times, especially when you pull the trigger. If you are in a life-threatening situation this can be a dier for the hunter. Rifles with short-stroke gas pistons are also favorites among diehard hunters.
Value
There is a significant difference between "cheap" and "affordable." The best way to determine if you are getting value for your money is to take a look at the materials used in making the barrel and stock of your chosen rifle.
The primary materials used in the manufacture of Remington rifles – and other guns as well – are mostly stainless steel or carbon steel. If the stock of a firearm is made from resin-induced wood or fiberglass, then you will know that it is a good rifle to own.
So, these are the materials that highly affordable rifles are made of. Walnut is another durable material that is employed during the manufacture of a rifle; however, those rifles may be a tad too expensive for the average hunter.
Accessories
Everybody loves bonuses that do not necessarily make our wallets to bleed. And so, whenever you want to buy a Remington rifle, you need to check out whatever extras that come with the firearm.
This may include things such as excellent customer service after purchasing the firearm as well as the impressive warranties that come with the purchase. Some firearm manufacturers have taken their time to put up videos that showcase the different aspects of setting up their products from scratch.
These videos will come in very handy, especially for beginners who are not too good at following the printed manual. These and many other forms of bonuses should be considered when shopping for your perfect firearm.
The Type of Game You Hunt
This is perhaps the most significant factor you should consider when shopping for a Remington rifle. The type of game you love to hunt goes a long way in determining the round that will work for you, how long the gun barrel should be, the kind of optic you will need, etc.
Most standard hunting rounds such as .243, .270, and .308 – which are some of the most popular and preferred – cartridges are ideal for hunting medium-sized game like deer, etc.
Of course, ballistics are highly crucial as well, though you should remember to check out things such as the following:
1. Rifle Selection – There are only a handful of firearms that shoot unusual individual rounds. However, there are several rounds that every firearm manufacturer makes guns for.
2. Cost Per Round – The best way to be economical is to buy cartridges in bulk as you will always get the best prices on ammunition. All the same, if you cannot afford to purchase ammunition in bulk or feel you don't need that many rounds lying round in your ammunition box, your round selection should be based on your budget.
3. Availability – Picking up ammo at the last minute is always a bad idea as you may run out of luck when you discover that it is not available. But it happens from time to time.
Anyways, you need to make use of rounds that are always in stock at any of the local sporting goods stores as it can save you a lot of headache and inconvenience in the long run.
8 Quick Steps in Cleaning Your Rifle for Better Hunting Experience
1. Take time to scrub the barrel of your rifle
2. Work on the dings
3. Always check out the base
4. Hose out the action, but do not re-oil
5. Get rid of rust
6. Clean out the scope lens using a camera-lens cleaner and lens cloth
7. Reblue
8. Upgrade or renew your screws
Conclusion
As you can see, owning a Remington rifle is not rocket science. And on this list, the Remington 70 CDL .243 Winchester rifle wins the prize as the best Remington rifle you can own. It is relatively affordable for most beginners as well, so you shouldn't have any trouble setting things up. Please use responsibly!